SURPASS: "COLLIDE EP" OUT 4/8! FREE DOWNLOAD!
Posted by
Grym
.
Filed under:
Drum & Bass
,
Dubstep
,
Free Downloads
,
Releases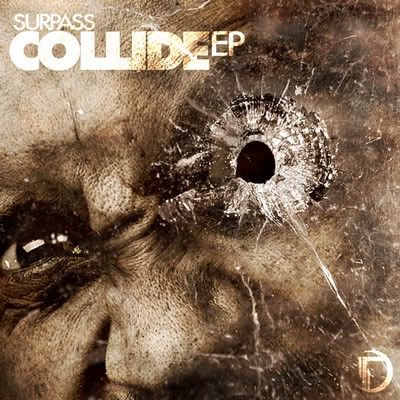 ONSET AUDIO 020: SURPASS- "COLLIDE EP""
Our guy Surpass fires back with a hard-hitting halftime D&B offering, designed to rattle the walls and shake the foundation. "Collide" and "Offense" attack with a barrage of distorted midrange riffs at a pounding half-step tempo- a beckoning call to war by a faceless army. The wardance gives way to "Race", signaling the charge into battle with a flurry of kicks and bass stabs. Finally, TZR adds a dubstep flair to the title track in his rework- a more deliberate pace, but a massacre none the less.
Download a FREE dubstep track from Surpass entitled "Fury"!
[audio:http://onsetaudio.com/audio/Surpass_Fury.mp3]
FREE DOWNLOAD – Surpass: Fury
CLIPS:
[audio:http://onsetaudio.com/audio/Collide.mp3]
Surpass: Collide (Clip)
[audio:http://onsetaudio.com/audio/Offense.mp3]
Surpass: Offense (Clip)
[audio:http://onsetaudio.com/audio/Race.mp3]
Surpass: Race (Clip)
[audio:http://onsetaudio.com/audio/Collide_TZR_Remix.mp3]
Surpass: Collide (TZR Remix) (Clip)
Buy it here on 3.11.11:

Podcast: Play in new window | Download
| |
No Comments »
---